After Hours Patio Mixer Courtyard Newark-University of Delaware
Name:
After Hours Patio Mixer Courtyard Newark-University of Delaware
Time:
6:00 PM

-

8:00 PM EDT
Event Description:
Join us on the Brickyard Patio at Courtyard Newark-University of Delaware
for our Upstate Mixer.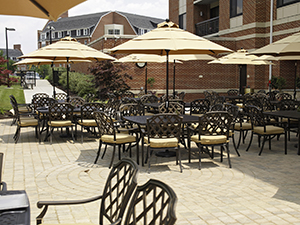 This mixer will be held outside at the Brickyard Patio. In the event of rain, event will be moved into hotel lobby.
Hotel will provide food and entertainment and there will be a Cash Bar.
From 6:00 to 8:00 PM
The Courtyard Newark at the University of Delaware
400 David Hollowell Dr.
Newark, DE
MANY NEW FACES!!!!
Bring LOTS of business cards.

Cost for members is free and
non-members is $25 per person,
first time guest are free
Always GREAT FOOD!

Bring plenty of business cards, as we are expecting 50+ people.
Mark Kleinschmidt will be joining us and he will give a brief presentation about expanding financial education curriculum and activities in Delaware Schools. Mark is completing a special Masters Degree in Economics and will also talk about that and the work being done by the UD's Center for Economic Education and Entrepreneurship (CEEE) and how we as small businesses, may be able to get involved.

The CEEE has been making a difference in K-12 economic and financial education for more than 40 years.
By outfitting more than 1,000 teachers annually with high quality, grade-appropriate professional development and peer networking opportunities, UD's Center for Economic Education & Entrepreneurship (CEEE) empowers educators to deliver the practical skills students need to succeed.
Through supplemental classroom instruction and experiential programs, students learn first-hand:
How markets work

How conscientious spending, saving and investing can lead to financial security

How innovation through entrepreneurship is a possibility for all​

We make a difference for small business owners.
Check us out www.dsbchamber.com